...Finally catching up with more TAHOE RUNNING CAMP Details!

First of all, let me shout out a BIG THANKS to everyone who helped make this camp a success this year, despite the weather, seemed like a great time was had by all!!
...Especially LOTS and LOTS of "THUMBS-UP" TO OUR CAMP CHEF,
LINN BRUNO
Please come back next year!
...If you liked Linn's cooking at camp, visit
BRUNO'S ON FOURTH
Restaurant Website Link
1226 4th St. Santa Rosa, CA 95404 (707) 569-8222
Thanks to all of the parents that helped out A BUNCH while at camp: Kim Walls, Michelle Hordyk, Roy Raymond, Warren Eik, Jim & Maureen Nicklas, Gary & Lisa Segraves, Kristina Gunderson, Erik Lacy and several others who helped if even for a day or two...
Thanks to our CAMP COACHES: Steve, Matt, Salvador, Sheryl, Kevon, Barry, Greg
SPOONER RUN HIGHLIGHTS:
Link
to Spooner Results sorted by largest PR improvement
-Who made the SPOON OF GUTS this year?
3 Boys:
Tommy Smail, Jacob Wright
and
Alexander Cichosz
...And 3 Girls!
Shannon Palladino, Sam Perry
and
Emma Wright
Future Camp Trivia question: Name the only siblings to be honored on the Spoon? Answer:
Harrison & Jake Luft
,
Cecelia & Carolina Avelar
and now,
Emma & Jacob Wright
!
Note
: This year, our first group of 16 that launched at 7:30 AM got lost, but most made the best of it by running from the back of the Spooner Run, with some getting in 7-10 miles or, up to 10-13 miles if you count the first 2.5 miles after taking a wrong turn ;) ...If you were part of this group, don't feel bad, this also happened in '11 AND some experienced runners also took this same wrong turn on this same day! In the future, Greg will make sure we get a marker on that first right turn (only ~1/2 mile into the run) as it's easy to get confused there...! FYI: Greg scheduled a Pt. Reyes ~11.1 mile run for this past weekend as a "make-up" Spooner run, but had to cancel due to lack of availability/interest. ...No worries, you'll have plenty of chances to get in another long run during the upcoming XC season and maybe even a mini-camp at Pt. Reyes again?!
...WOAH, A NEW TRADITION! -BROUGHT TO YOU BY THE WORLD FAMOUS EIK AND PERRY FITNESS TEAM.
...INTRODUCING THE PLANK OF GLORY!
So, how do you get on the Plank Of Glory (a.k.a. POG?), well it isn't easy!! You have to either hold the longest plank in the Camp Contest (or future TBD practice contest), or you have to hold a plank for a minimum of 8 minutes.
...8 MINUTES!!! -We had 6 people accomplish this! -Very Impressive! ...Dang!
Ladies:
Abby Orgish
8:00 (Champ)
Coach Sheryl
8:00
Da Boys:
Ryan Anderson
8:30
Coach Barry Milender
10:30 (59 yrs old!)
Eli Rosen-Duran
12:00 (Boys Co-Champ)
Tommy Smail
12:00 (Boys Co-Champ)
2014 TAHOE RUNNING CAMPERS OF THE DAY!
Rewarded with a way-cool tie-dye t-shirt (custom made by
Lucy Segraves)
for random acts of kindness, helping others and in general just being an awesome person and positive example for others to follow:
Sat
:
Alexander Cichosz
(nominated all 4 days?!)
Sun
:
Evan Drake
Mon
:
Madison Pawek, Scott Kruetzfeldt
-Special recognition and props to 59 yr. old
Coach Barry
for holding a plank for 10:30!
Tue
:
Sophia Mahoney, Brandon Walton
-Special recognition to
Mr
.
Erik Lacy
for providing comic relief every day to our camp!
BROWNIE CONTEST WINNERS
(Prize: Socks):
1st Place:
Turner Powell
2nd Place:
Kayla Hordyk
3rd Place:
Sky/Erik Lacy
-Gluten Free category winner:
Allie Ahern
, only two GF entries; Allie & Jackson Yates, 2nd Place)
POPSICLE STICK TRIVIA WINNERS = TEAM #3!
Prize: $10.00 off coupon for any merchandize at
Heart & Sole Sports
(if you didn't get a certificate yet, see Greg):
Team #3 members: Ryan N, Lily R, Ryan A, Cooper M, Carolina A, Kelly F, John M, others...?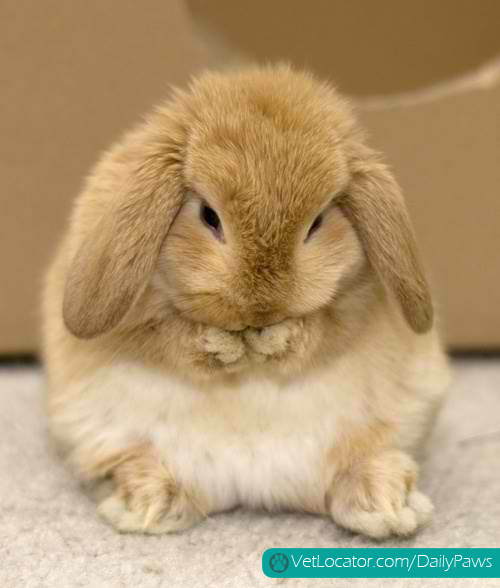 CHUBBY BUNNY CHALLENGE:
-
Niccolo Longhetto
WINNER WITH 26 MARSHMALLOWS!
...
Just 4 shy of Tommy Smail's Camp record of 30 (crazy!) set in '13.
RUNNINGMEMES CELEBRITY SITING AT CAMP:
-Lucky for us, we had
John Milender,
one of the authors of the ever-popular, runningmemes FaceBook page at our camp! ...If you have not already, check out this page if you have not already; (Greg didn't know about it and pronounces it "running me-mees" wrong!, it's pronounced "runningmeeems"); John posted a few pics and posts during camp, with one getting over 19,000 views! ...Including some comments like, "who wears tights under short-shorts?" FYI: Jackson does!
This pic taken right after our Thunder Storm Tempo
IMPORTANT DATES COMING UP!
MCHS ORIENTATION:
-Mon, 8/11/14
beginning at 8:00 AM: Senior, Junior and Sophomore Orientation
-Tue, 8/12/14
beginning at 9:30 AM Freshman Orientation -Attention all returning MCHS XC members: Please plan on showing up to help with sign-ups for Orientation; WE NEED MORE FRESHMEN,
ESPECIALLY GIRLS
!
VERY IMPORTANT FOR PARENTS REGARDING ORIENTATION:
Make sure your child already has a physical AND all the Athletic Packet information is filled out!
MCHS Athletic Packet:
Link
Note:
Your Athletic Pack can include a check to "donate" to the program (note we cannot specifically request the $50 transportation fee as we've done in recent years, but team has to cover this expense with our funds, so Orientation is the perfect opportunity to assist the team with this expense that typically runs ~$5K/year for Buses and Vans).
Once XC athletes have all information completed, they will receive a clearance form
from the Athletic Director
(not Greg) at MCHS Orientation to be handed to one of the Coaches, it looks like this:
IF YOU DO NOT HAVE A CLEARANCE FORM, YOU CANNOT PRACTICE!
-Mon, 8/18/14
First Day of Practice! 3:00-4:45 (all other days of the week will be 3:30-5:15-5:30)
-Wed, 8/20/14
First Day of School!
-Fri, 8/22
Parent Team Meeting 5:30-6:45
-Sat, 8/23
Team Yard Sale and Fund Raiser 16 hr. Run-A-Thon at the MCHS Track
TAHOE RUNNING CAMP 2015 = SAVE THE DATE!
Camp Dates: 7/31/15 - 8/5/15 (sign-ups will begin at end of '14 XC season)